Home
Main content starts here, tab to start navigating
desi Contemporary Indian Restaurant - Open for Delivery and Pickup
Slide 1 of 11
Slide 2 of 11
Slide 3 of 11
Slide 4 of 11
Slide 5 of 11
Slide 6 of 11
Slide 7 of 11
Slide 8 of 11
Slide 9 of 11
Slide 10 of 11
Slide 11 of 11
Menus
Desi @ downtown Campell
Desi is a modern fine casual Indian restaurant featuring contemporary Indian food with global influences. Our flavors are firmly rooted in Indian food, with influences from around the world, resulting in adventurous, delicious dishes. We believe that the world's cuisines are more similar than different, and celebrate how various signature dishes, worlds apart, have striking similarities. Check out what we're serving!
We also have handcrafted cocktail program with full bar @ Gabru Bar. Visit us during our Socialize Hour 3pm-6pm Monday-Thursday
See Our Menu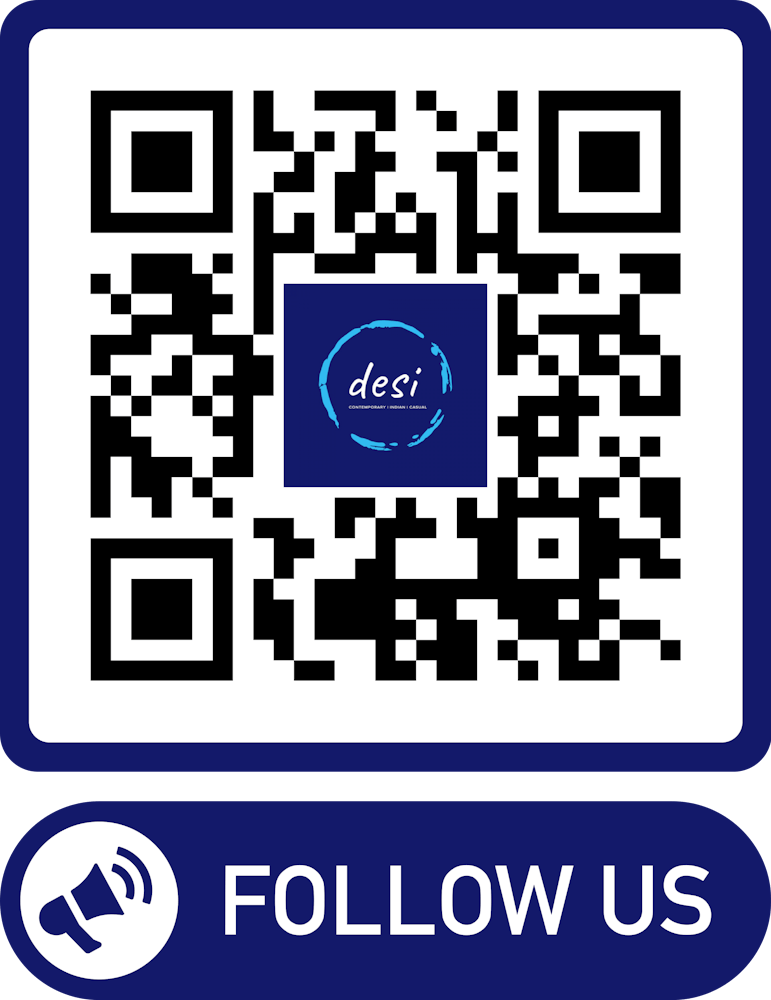 Scan Our QR Code Above and Follow Us!